At Core Financial Payments, our goal is to provide your business with personalized services; making collections easy, and partnering that with unbeatable pricing. We believe in honesty and transparency in all aspects of our business… this results in the reputation we have for
Outstanding customer service
Our dedication to providing secure systems while eliminating credit card processing headaches and hassles remains as steadfast as ever. We provide and integrate with a wide variety of terminal and software options, including the latest mobile and EMV solutions
Mobile Payments
Accept payments on the go! Use your iPhone, iPad, Android, Blackberry smartphones, tablets, or any other mobile device to process credit card transactions. Our flexibility allows us to scale alongside the growth of your business and integrate with almost any platform. We offer cutting-edge mobile processing solutions to "on-the-go" merchants, at revolutionary low prices!
ATMs
Core Financial Processing provides wholesale cost ATM Products, while offering the best customer service you will find! We provide support for businesses ranging from convenience stores to financial institutions, including Lobby, Walk-up, and ATM Placement program. We sell and provides maintenance on ATMs, provide ATM processing services, and support ATMs in all 50 States.
Cash management and armored cash delivery

Connections to all major ATM networks: Plus, Visa, Cirrus, MasterCard, Discover, American Express, Pulse, NYCE, Accel/Exchange, AFFN, CU24, Quest and Star
The objective of our "Cash-In-Advance" program is to provide the working capital necessary for our customers to manage their business cycles and provide them with carefully timed funding to assure their continued growth.
Core Financial Processing provides a fast, accurate, proven method for businesses to gain access to working capital by tapping into their future credit card sales.
Avoid the hassles and periodic checks of a loan, because funds are advanced based on credit card sales

No requirements of personal guarantees

Once your business is approved, we can have the funds in your bank account within one business day
E-commerce
Core Financial Processing provides merchants the accept credit cards online with secure e-commerce payment gateways and services that make accepting electronic payments quick, easy and safe. Increase online sales by accepting credit cards, debit cards and ACH payments on your website. Choose from a wide variety of shopping carts and e-commerce platforms into which we seamlessly integrates for fast, secure transactions
Does your business accept online transactions? We'll consult with you to provide a safe and easy eCommerce experience for you, your customers, and your clients.
Virtual Terminals
Our virtual terminals can be used to process ACH and credit card transactions 24hours a day, from any computer with internet access, allowing you to securely and efficiently handle a series of additional tasks including the verification, reporting and processing of credit card and ACH payments. Transactions can be scheduled on a recurrent schedule.

ACH (Automated Clearing House ) are electronic payments that are created when the customer gives an authorization to debit directly from the customer's checking or saving account for the purpose of bill payment. This is an alternative to paper checks. We provide secure solutions for electronic fund transfers. You will also have access to process electronic checks with the same reporting that payroll companies have.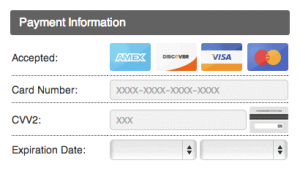 Hosted Payment Page is perfect for online merchants with an existing website or shopping cart who simply need a method to process transactions. -Seamlessly sends your customers to CFP's Hosted Payment Page, relieving the merchant from handling sensitive credit card data and provides detailed transaction history.
POINT OF SALE
Let us provide you with clarity and options before you buy!
New technology makes your life easier! You shouldn't have to adjust how you run your business for one machine. Instead, you should find a POS solution that fits your business. We specialize in products and services that offer the highest payment technology. We work with all kinds of POS companies so we can find a system that is best for your current operations.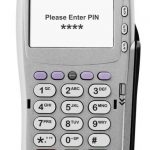 Verifone VX 805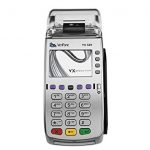 Verifone VX 520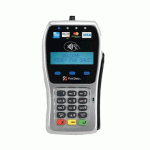 First Data FD 35 PIN Pad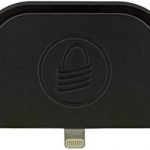 MagTek iDynamo iOS Swipe Card Reader
Innovative terminals give your business the flexibility you need with the very best in features like a hybrid card reader, built in printer and tons of options for connections all at a price you can appreciate. There are terminals that you can move around your store, take orders from customers waiting in line, take curbside pickup payments and you can even take these terminals with you to do inventory in the storage room. Thanks to 3G/4G modems, you can also bring these terminals on deliveries or the farmer's market. You can charge your system by placing it on it's dock or through the micro USB connection located on the side of the device or resting it on the dock.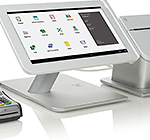 Clover POS Station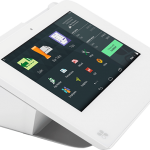 Clover Mini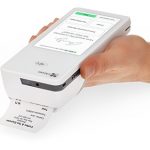 Clover Flex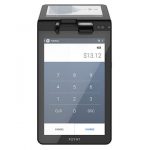 Poynt Smart Terminals
Remote Deposit Capture (RDC)
Remote deposit is a way to process payments without sending checks to the bank. RDC allows you to use your computer, tablet or smartphones to conveniently deposit checks. The process eliminates trips to the bank, and checks can be deposited 24 hours a day, not just during regular banking hours. This accelerates funding and improves cash flow.
After scanning the checks are stored in a paperless format that is easy to access online. Check deposit reporting can be exported into a variety of formats compatible with most accounting software.
Experts in Payment Security, Core Financial Processing reduces the anxiety surrounding the security of your transactions and the storing of credit card information. Our PCI- compliant payment gateway, software and data storage facilities allow you to minimize liability. We adhere to all of the requirements needed to achieve PCI compliance, and regularly update our systems to remain on the cutting edge of the industry. Core Financial has a long history in the merchant processing business, providing you with the PCI compliance solutions and support you need to protect your data and your customers.
Become a CFP Independent Sales Office
Please send your resume and cover letter to us.